Artykuły
The Metaphysics of Cartesian Science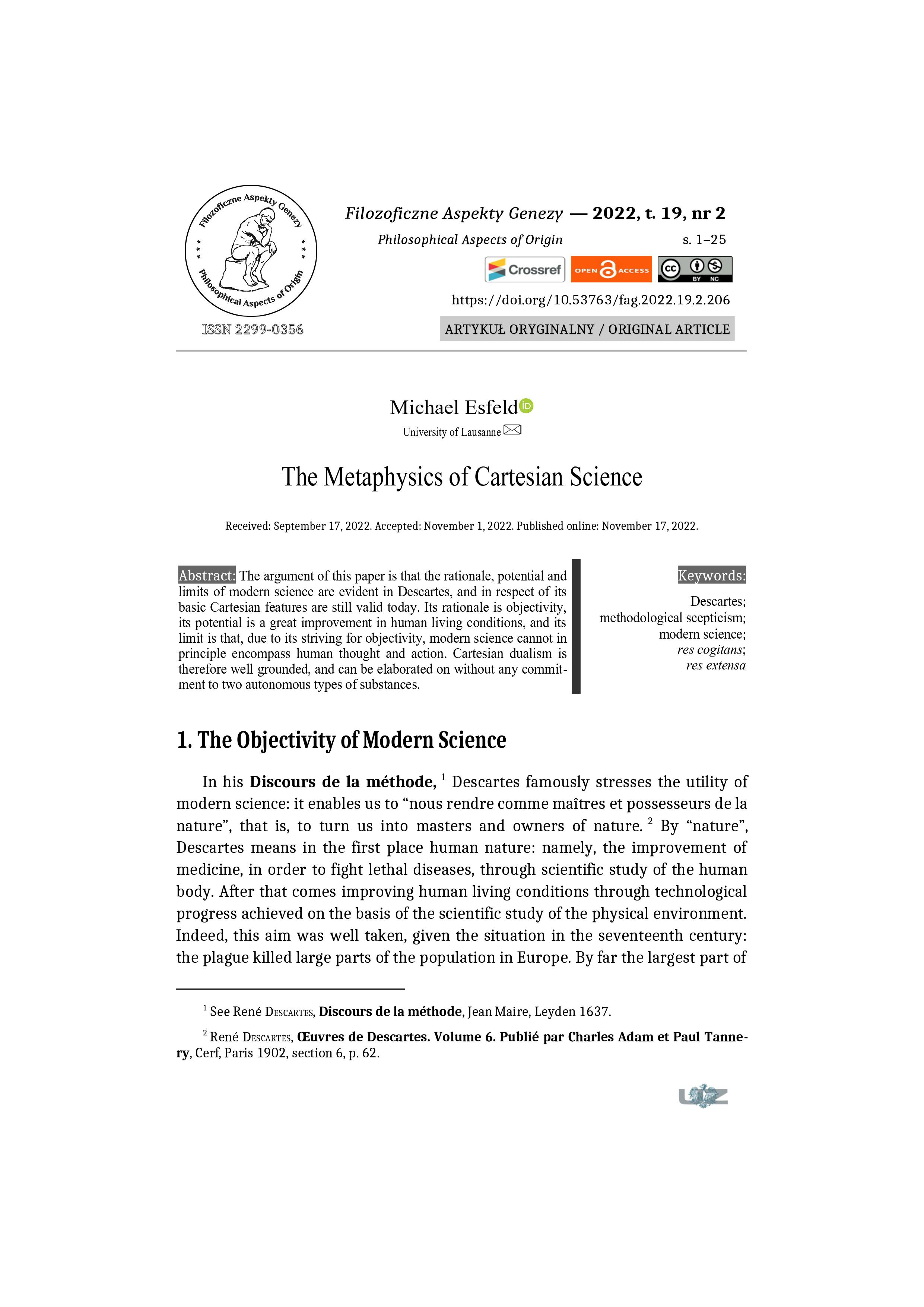 Opublikowane 17.11.2022
Słowa kluczowe
Descartes

,

methodological scepticism

,

modern science

,

res cogitans

,

res extensa
Jak cytować
Esfeld M., The Metaphysics of Cartesian Science, Filozoficzne Aspekty Genezy, 2022, t. 19, nr 2, https://doi.org/10.53763/fag.2022.19.2.206
Prawa autorskie (c) 2022 Filozoficzne Aspekty Genezy
Utwór dostępny jest na licencji Creative Commons Uznanie autorstwa – Użycie niekomercyjne 4.0 Międzynarodowe.
Abstrakt
The argument of this paper is that the rationale, potential and limits of modern science are evident in Descartes, and in respect of its basic Cartesian features are still valid today. Its rationale is objectivity, its potential is a great improvement in human living conditions, and its limit is that, due to its striving for objectivity, modern science cannot in principle encompass human thought and action. Cartesian dualism is therefore well grounded, and can be elaborated on without any commitment to two autonomous types of substances.
Pobrania
Brak dostęþnych danych do wyświetlenia.